Interview with Eliška Křížová (Key Manager, Brno Convention Bureau) was published in the magazine info-podnikani.cz on July 14, 2023.
South Moravia is adapting to the demands of professional visitors and focusing on sustainable tourism. In this effort, the application provided by Brno Convention Bureau plays a crucial role by delivering all the necessary information trhough mobile phones.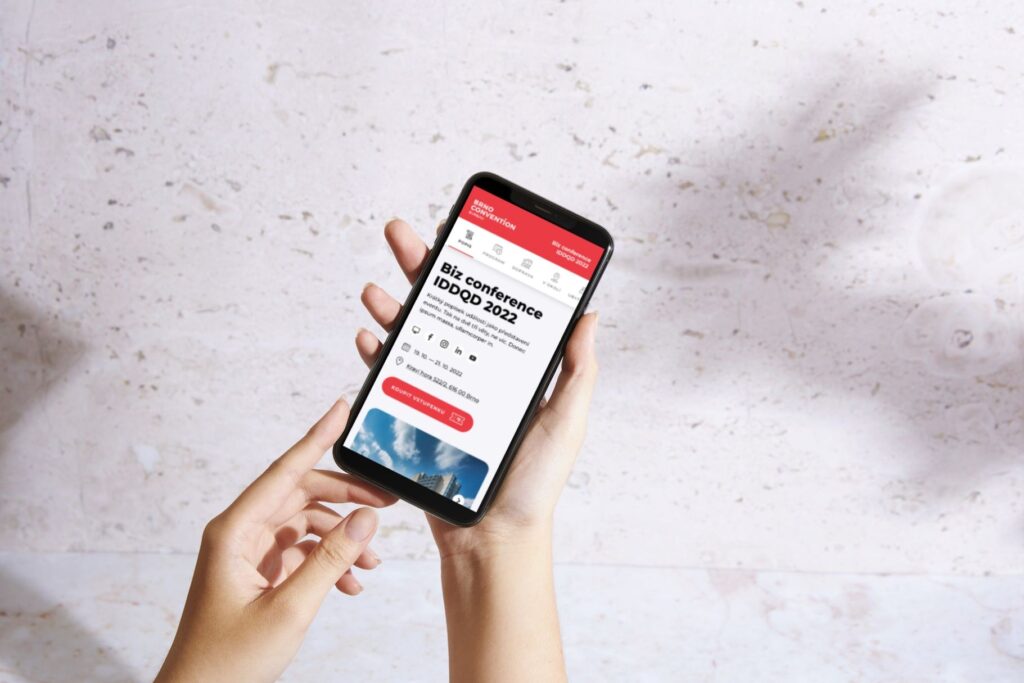 Where has tourism been heading in recent years?
With regard to the changing demands of business clientele, the world of congress and conference tourism, as well as tourism in general, is gradually transforming. The trends are clear – moving towards sustainability. Already, in South Moravia, you can find numerous hotels that embrace sustainability as part of their strategy. Some hotels, for example, provide charging stations for electric vehicles, reduce the use of disposable plastics, implement measures to conserve water, or source a portion of their kitchen supplies from local suppliers.
What led you to develop the mobile application?
At BCB, we were contemplating how to contribute our share and, therefore, we developed an event application for organizers of events in South Moravia. The app contains information about the tourist offerings in Brno and its surroundings, including hotels, restaurants, cultural events, and other necessary details. By using the application, participants and event organizers can save time and help preserve the environment by reducing the use of flyers. The feedback from congresses where we tested the application was very positive.
How does the event application work?
In the current pilot mode, we, as the Brno Convention Bureau, are the ones entering all the information about events into the application. However, in the future, event organizers will have the option to manage the information about their events themselves. The application provides information about event programs, hotel and restaurant offerings, cultural events, excursion tips, basic transportation information, public transport details, car and bike rentals, shopping options, ATMs, safety guidelines, and much more. All participants have access to all the necessary information in one place, where they can easily download it as well.
What is BCB and what is its role in conference tourism?
We are part of the South Moravia Tourist Authority, which provides comprehensive assistance to organizers in planning and implementing congresses, conferences, business meetings, and accompanying experiential events in Brno and Southern Moravia. If you are planning an event in Brno and the region, feel free to take advantage of our free consultation at .
We collaborate with the public, private, and academic sectors and have rich experience to satisfy even the most demanding clients.
Our goal is to keep Brno and South Moravia at the forefront of conference tourism. With over 20 years of experience in our services, we know everything there is to know. Our reward lies in the satisfaction of our clients and positive references for the city and the region.